[ad_1]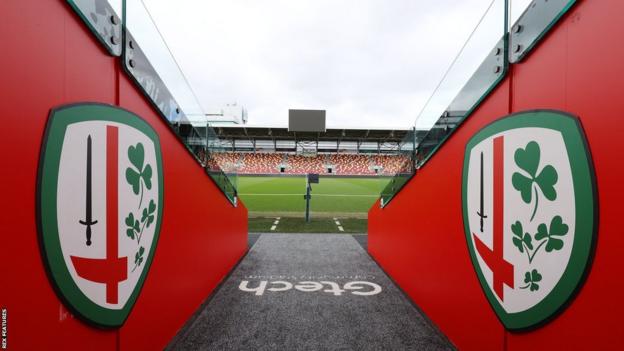 The future of London Irish hangs in the balance with Tuesday the deadline for the completion of their takeover.
The club have been in protracted talks with an American consortium, with the Rugby Football Union demanding the deal is done by 30 May.
If it is not, they risk being suspended from next season's Premiership.
If no deal is done, and the current ownership refuse to fund the club going forward, Irish will be the third club this season to suffer financial ruin.
While sources close to the deal insist talks are ongoing, another high-ranking club official has indicated there is little chance a deal can get completed at such short notice.
This would mean current owner Mick Crossan would need to step in stop the club going to the wall, as was the case with Wasps and Worcester earlier in the season.
Crossan, who took over the club in 2013, met last month's payroll just as players were preparing to hand in breach of contract notices, which would have allowed them to leave the club in the event their wages went unpaid.
Sources have indicated there is a possibility the deadline could be extended if certain conditions are met. However the RFU is still awaiting proof of funds from the United States.
On 15 May, the RFU said the timescale had been set to "avoid a scenario where the club enters insolvency mid-season, with the corresponding and substantial impact that has on players, staff and fans, as well as on the remainder of the league".
The governing body for rugby in England added: "This deadline was set to give enough time for the buyers to provide the information needed and for the transaction to complete," the RFU added.
[ad_2]

Source link